Rt Hon Alan Johnson MP
Alan Johnson was General Secretary of the Communication Workers Union before entering Parliament as Labour MP for Hull West and Hessle in 1997. He served as Home Secretary from June 2009 to May 2010. Before that, he filled a wide variety of cabinet positions in both the Blair and Brown governments, including Health Secretary and Education Secretary. Until 20 January 2011 he was Shadow Chancellor of the Exchequer. His childhood memoir 'This Boy' was published by Bantam Press on 9th May 2013. It won the Royal Society of Literature Ondaatje Prize, and the Orwell Prize, Britain's top political writing award. His second volume of memoirs, 'Please Mr Postman', was published in September 2014 and won the National Book Club award for Best Biography. Alan was named as the head of Labour's EU referendum campaign in June 2015. The third volume of his memoirs 'The Long and Winding Road' was published in September 2016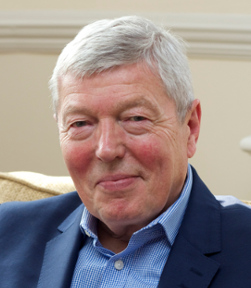 Rt Hon Lord Tebbit
Norman Beresford Tebbit, Baron Tebbit CH PC, is a British politician and was a Member of Parliament (MP) from 1970 to 1992, representing the constituencies of Epping (1970–74) and Chingford (1974–92). A member of the Conservative Party, he served in the Cabinet from 1981 to 1987 as Secretary of State for Employment (1981–83), Secretary of State for Trade and Industry (1983–85), Chancellor of the Duchy of Lancaster (1985–87) and Chairman of the Conservative Party (1985–87).
Sir Michael Pownall
Sir Michael Pownall KCB became a Clerk in the House of Lords in 1971. From 1980 to 1983 he was seconded to the Cabinet Office as Private Secretary to the Leader of the House of Lords and the Government Chief Whip, serving two Leaders, Lord Soames and Baroness Young, and one Chief Whip, Lord Denham. He was Reading Clerk from 1997 to 2003, and Clerk Assistant from 2003 to 2007. From 2007 to 2011 he was Clerk of the Parliaments in the House of Lords. He retired on 15 April 2011, and was appointed Knight Commander of the Order of the Bath (KCB) in the 2011 Birthday Honours.
Baroness Harris of Richmond
Baroness Harris of Richmond is a Liberal Democrat life peer and a Deputy Speaker in the House of Lords of the United Kingdom. On 6 August 1999 Angela Harris was created a Liberal Democrat Life Peer, taking the title Baroness Harris of Richmond, of Richmond in the County of North Yorkshire. Since being in the Lords, Angela has chaired the European Union Select sub-Committee F and has been a member of the European Union Select Committee, Offices Committee and Refreshment Sub-Committee. She became a Deputy Speaker in 2008. Between 2000 - 2008 served as a Liberal Democrat Whip. She is also a party spokesperson on Northern Ireland and member of the Home Affairs Team for policing matters. In 2010 Harris became Chair of the Industry and Parliament Trust.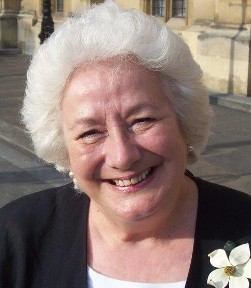 Rt Hon Peter Hain
The Right Honourable Lord Hain served in the UK Government for 12 years, 7 of these in the Cabinet.
He negotiated the 2007 settlement to end the conflict in Northern Ireland and was a Foreign Minister with successive responsibilities for Africa, the Middle East and Europe. From chairing the United Nations Security Council and representing the UK in negotiating international treaties, to domestic policy as Secretary of State for Work and Pensions, Secretary of State for Wales and Leader of the House of Commons, Energy Minister, and an MP for 24 years, his experience is widespread.
Chairman of the Donald Woods Foundation charity and a Trustee of the Listen Charity, he is Non-Executive Director of African Potash, Global and Governmental Adviser to Gordon Dadds LLP, strategic adviser to both Development Markets Associates (which promotes trade and development mainly in Africa) and Cyrus IM (which invests in British procession engineering). He is visiting Professor at the University of South Wales and Witwatersrand University.
He was a British leader of the anti-apartheid movement, the child of South African parents jailed, banned and forced into exile during the freedom struggle. He is Chairman of the Donald Woods Foundation, a charity. His memoirs, Outside In, were published in 2012.